Looking to offer more self-serve options to your customers? You can increase business and free up your own time by adding a project request page to your company website.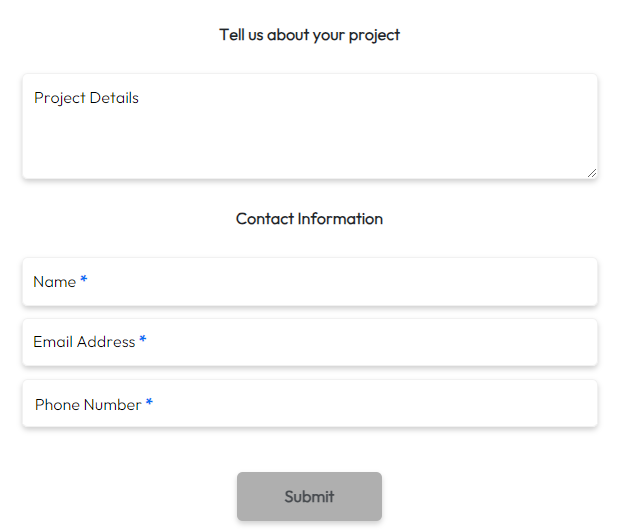 This form comes with tons of customizable options. See Request page settings for help configuring and enabling your form. Once enabled, the Request Page URL can be added to your website.
As soon as your customer submits the form, you are notified by email so you can prepare and send a quote.